My Account
At Breathe we are constantly striving to find ways to make your life easier and to be able to give you a safe enviroment for you to view, update and upgrade your account with us at the touch of a button.
That's why we have created one of the most secure My Account portals available. Our portal is encrypted to the highest of industry standards so you don't have to worry about your credit or debit card details being obtained. Simply login using your username and password below and your login details will be sent over a secure connection to open your My Account area.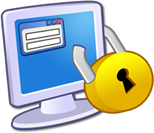 At Breathe Your Security
is our top priority !

128 bit digital security
Are you having trouble logging in?
Our secure online service will open a new window/pop-up.
If you have Pop-up Blocker activated you may not be able to see this window. To find out how to add our website to your list of Allowed sites check your browsers help files.